MY MALES-  HERE ARE SOME PICTURES OF MY BOYS.    I HOPE YOU FIND THEM AS SPECIAL AS I DO.    THESE ARE MY STUD DOGS- NOT FOR SALE.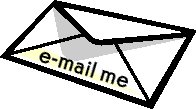 A DOG IS THE ONLY THING ON EARTH THAT LOVES YOU MORE THAN THEY LOVE THEMSELVES.          JOSH BILLINGS

AKC Research Pedigree 5 Generations

GCHG CH. BELLES -N- KA-LYNN'S I'M YOUR SUPERMAN- ROM TOP PRODUCER- FINISHED AS A PUPPY.   WITH 4 MAJOR WINS, 3- 5 POINT AND ONE 4 POINT.   FINISHED HIS CHAMPIONSHIP REQUIREMENTS AT THE LAND OF LINCOLN CHIHUAHUA SPECIALTY SHOW WITH A 5 POINT MAJOR WIN PLUS WON BEST PUPPY IN SHOW.   EXCEPTIONAL PUP.... Finished 2010 #5 smooth coat chihuahua.  Won BOV at Eukanuba and attended 2011 Westminister.   Superman has qualified for his ROM , top producer.    

AKC 5 GENERATION PEDIGREE

KA-Lynn's Little Joe's Bonanza

KA-LYNN'S CUZ HE'S FUZZY- 3 LBS , THIS LITTLE GUY GOES BACK TO THE GORGEOUS MASKED MARVEL.    

AKC 5 GENERATION PEDIGREE

AKC 5 GENERATION PEDIGREE

GCH KA-Lynn's Sneakers, 3 lbs.  What a fun guy this was to show.   He finished so fast with 4 majors.  Went out and finished his grandchampionship just as fast.   He has an amazing sparkling personality , just perfect for a show dog.   He knows how to work the judges!!   

GCH KA-Lynn's Starman- Gorgeous boy and produces gorgeous pups.    Finished his both his championship and grand fast.   A Superman Son. and related to Double Stuff on mom's side.    

SCHOEDER'S N KA-LYNN'S MONEY TALKS

AKA HARLEY, WHAT A PLEASURE TO SHOW AND WHAT A WONDERFUL PERSONALITY, HAS POINTS TOWARD HIS GRAND CHAMPIONSHIP 

5 GENERATION AKC PEDIGREE

5 generation AKC pedigree.

5 generation AKC pedigree

CH. LAMARS N KA-LYNN'S KNIGHT RIDER

GCH KA-LYNN'S HERE'S LOOKING AT YOU KID- FINISHED HIS CHAMPIONSHIP WITH 5 MAJORS AND HIS GRAND VERY QUICKLY.   HE HAS A GORGEOUS SIDE GAIT.   HE MOVES VERY NICELY , TERRIFIC CONFORMATION.    

GCH LAMARS COUNTING STARS AT KA-LYNN'S WHAT A GREAT BOY,  A PLEASURE TO OWN AND TO SHOW. VERY LOVELY.   

GCHB KONIKI'S N KA-LYNN'S THE BIG KAHUNA- ALL 3 LBS OF HIM.  WHAT A PLEASURE HE WAS TO SHOW.   LOVES THE RING , FINISHED 2015 IN TOP 15.   GREAT FUN TINY MAN.